As you know. I am all about female empowerment and the uplifting of each other as women. Based on this interst and movement, I follow the work of Yesika Salgado, a Los Angeles based Salvardorian poet, who has such a strong way with words. I love most that she writes about Latinindad and female strength. Today, I was catching up on daily updates online and a post from The Huffington Post caught my attention on Facebook. In the Huff Post blog article was Yesika's latest poem; A Poem About Your Lipstick.
A Poem About Your Lipstick
you're always wearing lipstick. on purpose. you like the way it colors your face. your mother only wore hers for very special occasions. the same tube of soft pink lipstick every time. you, well, you are not like that. you have all the colors of a sunset in your makeup bag. the boys ask you questions like: is that for me? can I kiss you? can those lips be mine? and you remember when your mouth was just a mouth. not a target or a weapon or some kind of home for lost men. you continue wearing your lipstick. red. hot pink. deep red. violet. burgundy. blood red. blood orange. blood. where is the party? someone asks when you board the bus. you don't smile. you don't anything. you are the special occasion. you deserve more than one tube of soft pink smeared timidly across lips. you re-apply your blood red. you are a bruja now. you are the one that makes everyone in the novela cry. you look out the bus window. you wear victory so well. you slay baby, for yourself.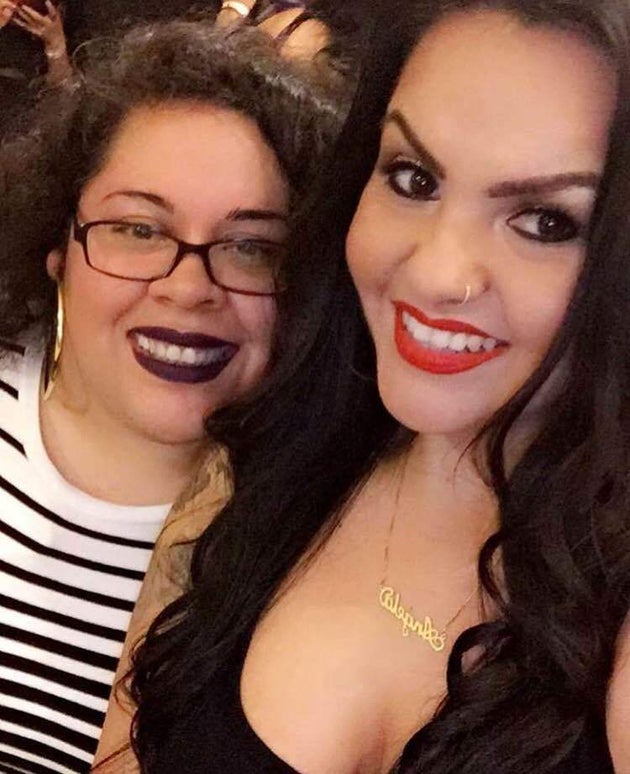 That's Yesika on the left. Everything about her speaks volumes. Everything about this poem says so much. I can't even select a particular part about it that captured me because it all did, every aspect of this poem spoke to me.
I wear lipstick on days when I'm in a rush and don't have time to do a whole look worth of make-up. My lipstick transforms me. My lipstick holds my head up high. I am whatever I want to be when I wear lipstick. I feel strong. I feel like I can take over the world. Sometimes it's nude, sometimes it's bright red, other times it's hot pink, or sometimes it's so so dark. I am a bruja. I am wearing victory. I am victory.
Funny thing is, my mom only wears lipstick on special occasion, meanwhile my abuela will not step foot outsdie her house without it. Through this lipstick, I have a little piece of them with me. As strong Latin American women, we wear lipstick.
Follow Yesika on Instagram for so much more sass, Latinidad and of course poems.